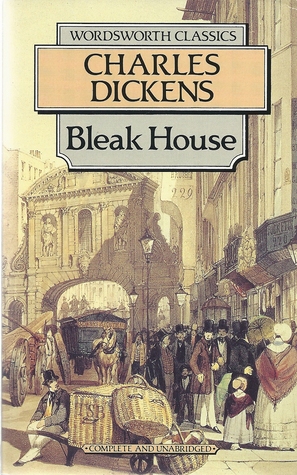 SPOILERS FOR CHAPTERS 20-22
This section has some of the funniest, laugh out loud moments of the novel so far I think.
In chapter 21 the Smallweed family are introduced (and we meet little Charley – the debt collectors daughter – again too) and despite them having a bit of a dark nastiness to them I think Grandfather Smallweed is going to provide some laughs if he shows up again.
I suppose I shouldn't be laughing as he is technically abusing his wife verbally (even if she is so far gone mentally that the only thing that seems to register with her are numbers because they could apply to money) and is always throwing cushions at her. Dickens presents this scene in such a way that it really is a comic moment.
'Grandfather Smallweed immediately throws the cushion at her. 'Drat you, be quiet!' says the good old man.
The effect of this act of ejaculation is twofold. It not only doubles up Mrs Smallweed's head against the side of her porter's chair, and causes her to present, when extracted by her granddaughter, a highly unbecoming state of cap, but the necessary exertion recoils on Mr Smallweed himself, whom it throws back into his porter's chair, like a broken puppet.'
This chapter is full of him randomly shooting the pillow at his wife like this and ending up worse than she.
Among the handful of new characters introduced in this chapter (you know, because there aren't enough of them already) is Mr George. I like Mr George. He is a right gent, even if he is a little rough around the edges.
'"Don't scold the old lady so. Look at her here, with her poor cap half off her head, and her poor hair all in a muddle. Hold up, ma'am. That's better. There we are!..."'
See, he sets poor Grandmother Smallweed's cap to rights. That right there put him on my favourite characters list.
Chapters 23 to 25 next week, see you them.