Some more shout-outs my darlings :)
Want to know what happens after the last page?
Emma & Knightley: The Sequel to Jane Austen's Emma by Rachel Billington
A year later, Emma and Knightley are still living at Hartfield, surrounded by the Westons, the Eltons and the Bateses. But as events unfold, the couple must deal with the return of Frank Churchill, now widowed, and Knightley's apparently endless patience is tried by events in his brother's family, as well as his beloved Emma's whims and fancies.
But the irrepressible Emma is restless ...
Emma wants Knightley to stop treating her like a child. Knightley meanwhile wants his young bride to love him as a husband, not as the man she's always looked up to. With tragedy in the offing, and events unfolding that include beloved characters from Emma, the couple must find their way to each other, and to perfect happiness.
With a wonderful grasp of the manners and style of the day, this warm and witty exploration of a marriage between a sheltered (not to say spoiled) young lady and the man she looked upon as an older brother fulfills the romantic longings of Jane Austen lovers everywhere.
Or maybe you want to know what was going through Mr Knightley's mind?
Mr. Knightley's Diary (Jane Austen Heroes #2) by Amanda Grange
Relive Jane Austen's
Emma
- from Mr. Knightley's point of view.
Between managing his estate and visiting his brother in London, Mr. Knightley is both exasperated and amused by his irresistibly beautiful, outrageously mischievous neighbor, Emma Woodhouse, whose misguided attempts at matchmaking are wreaking havoc in the village of Highbury.
But when a handsome newcomer arrives and catches Emma's attention, Mr. Knightley is shocked by his reaction. Amusement gives way to another emotion entirely-for his unreasonable dislike of the handsome newcomer seems suspiciously like jealousy.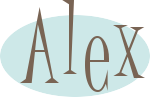 *Descriptions and images from goodreads.com*