Kate Winslet and Alan Rickman
As I have mentioned before, one of the reasons that I am not too fond of Sense and Sensibility is because of the lack of 'screen presence' of my favourite couple, Marianne and Colonel Brandon. So maybe my saying that Col B is one of my favourite characters from Jane Austen's work is a little bit unfair as I have reached this decision mainly from the way that his character has been handled in the different screen adaptations.
But I will say it anyway.
The dude is a hero! He is a soldier, a gentleman and a sweetheart.
David Morrissey and Charity Wakefield
In all seriousness Col Brandon really is a love.
He has feelings for Marianne and yet when he sees her being happy with another he pushes his own feelings aside.
When he learns for sure about Willoughby's less than savoury character he makes sure that those who will be most affected by this information know – unlike Mr Darcy who keeps Wickham's characters all to himself. Brandon knows that the welfare of others depends on what he knows and he acts accordingly.
My favourite scene from all of the adaptation has got to be in the 2008 TV adaptation where Marianne is ignored by Willoughby at the ball and she nearly faint. What does Brandon do? He catches her, and if that is not enough to make you swoon he also gives Willoughby the evil eye and next thing we know they are fighting a duel – true hero material there I think.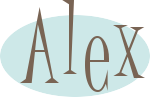 **I do not own any of the pictures used!**