TGIF is a weekly meme that can be found over at greadsbooks.com. Every week you can find a question that is bound to get you thinking.
Authors Are Our Celebrities: Have you ever contacted
an author you admired? How did that experience go? If not, which author would you love to have a chat with?
Contact as in twitter? Yes!
(what a dark and terrible place my life was pre-twitter ;))
So, yip, I have tweeted some of my favourite authors. Nothing deep and profound (sheesh, what dou you want from me) I am ashamed to say, and some I have heard back from – and this blows my mind every single time it happens.
One time that stands out in my mind was that AWESOME day when Diana Gabaldon replied to me :)
I was listening to her podcast (a brilliant listen if you are into her books by the way) and I tweeted about it. Like I said it was nothing deeeeeeeeep. Just something along the lines of," listening to Diana Gabaldon podcast. Really enjoying it. Best bit blah blah blah."
Now, Diana Gabaldon is a pretty famous and author and in all honesty I wasn't even expecting her to see the tweet. So you can imagine the squidgy mixture of freaking out and ecstatic amazement when I got a reply from the lady herself. Seriously it was a very stressful situation for me. I didn't know what to do. Was I supposed to reply back or what? I wrote and re-wrote my reply several times before sending it.
That is something that I have never forgotten. :)
**Image from Greads :))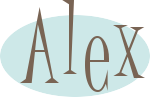 Don't forget
The giveaway for the Book Blogger Planner I made is still open.
Find out more and enter here
:)