So another subject that can have people who are usually very calm individuals - kind to their children and always leave tips at restaurants – throwing gazillion page tomes at each other's heads.
How do you feel about *whisper* spoilers?
Hate them? Love them? Don't really care?
Well, if I am honest I am a bit of all three – undecided much.
See, it's like this. If I am in the book and I am about to pick up a book by an author that I haven't heard of I will read the blurb. But then after finding out who the main characters are and the general gist of the story I will then read the last few pages. So I would call that a pretty huge spoiler. I know this is a terrible thing to do – or some one of my friends has been telling me for years – but the way I see it is that I am not going to spend £7.99 on a book and spend hours reading it to not like the ending. But there is a difference between knowing the ending and knowing how we got there, that is the kind of spoilers I don't like.
If I am reading a series of books I don't skip to the end of the novels to see how it will end as in my book it doesn't matter as it could all go to hell in the next book. I don't mind some spoilers for a series, for the next book or whatever, as long as there aren't any crazy spoilers like "oh you know how Z has been trying to decide between Y and X the past 4 books well guess what? They chose…" THAT is the kind of spoiler that when it appears without warning has we ready to chuck a nice and heavy special edition copy of War and Peace at someone. I mean, really. I don't want to know that! And without a warning or anything!! (Yes, this has happened to me, it was a sad occasion)
And then we have would could be called the ultimate spoiler. When the book is turned into a movie or a TV show (Google Game of Thrones). Personally I don't like to see the film before I have had a chance to read the book. I like to read the book so I can have a good moan about the way it has been murdered in the transfer to the screen ;). I have Water for Elephants and A Game of Thrones sitting on my shelf right now and I won't be seeing either adaptations until I have read the books (I must stay strong, I MUST). I have done it the other way around and doing so has out me off reading the books, prime examples are PS I Love You, The Other Boleyn Girl and The Time Travellers Wife. I have the books sitting on my shelf but for some reason having seen the films just turn me off reading them…
How do you guys get along with spoilers or film versions of books?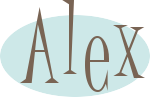 **The images are not mine**