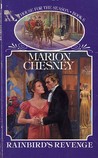 When the Duke of Pelham returns to his town house at 67 Clarges Street, he is grimly determined to find a suitable wife--but completely unprepared for what the Season has to offer. The duke's title alone has always brought him more than his share of feminine attention; claiming not to believe in love, he has never been spurned by a lady. The duke's self-imposed search is soon disrupted by the arrival in London of Miss Jenny Sutherland, a spoiled but beautiful country girl whose vanity is her tragic flaw. According to her guardian Aunt Letitia, lack of competition has made Jenny put on airs; in London, she will get the set-down she sorely deserves. Indeed, at her first important London party, Jenny's blatant disdain for the duke leads to certain disaster. But no one has counted on the intervention of John Rainbird, the shrewd and resourceful butler at 67 Clarges Street. Rainbird befriends Jenny, suggesting she look in the mirror a little less often. The result is a mischievous scheme that will insure Jenny's social success and determine the fate of the close-knit family of servants at 67 Clarges Street.
This is the final book in the A House for the Season series and I found it a bit of a let down on the whole.
The Lovers
I found Jenny to be utterly unlikeable and even by the end of the book all I could think was, yes, that's all good and well but
a)no one can change that quickly in so short amount of time and
b)what is to stop her from going back to her old self loving self
as soon as I close the book. She felt like she should be instantly liked and forgiven because of her appearance and she was not a very mice person with her self-centred attitude.
The hero was just as bad. He felt like his looks, title and wealth should have women falling at his feet and he is very out out when he proposes to a woman and she refuses him. I felt like it was a reality check he was deserving and he needed to go and grow up a little bit.
This has to be the only book in the series where the hero and heroine spend the least amount of time together and I could not see the marriage working at all.
Of the new characters introduced in this book the two I loved the most where Jenny's Aunt Letitia and her friend Mrs Freemantle. Her aunt was a sweetheart and cared for her niece despite the fact she was not nice and Mrs Freemantle was so carefree. They were lovely.
The Staff
The only thing that kept me reading this book was to see how the staff would end up and to see everyone get there happy endings.
I completed the series where I started with Joseph the footmen. I really didn't like him and wanted to hit him over the head for his attitude. And I still loved Lizzie to pieces.
There was the matter of Luke - the footman from next door that wasn't tied up - but other than that there were no loose ends.
All in All
A disappointment on the whole but worth the read to see the staff of 67 Clarges Street settled and happy with their lives.