Lord Guy Carlton, late of His Magesty's regiment and weary from the war in France, has only wine, women and song in mind when he rents Number 67 for the Season. He certainly has no desire for a serious attachment - and marriage, never! Then his merry eyes spot the lovely but very proper Miss Esther Jones. But what will be her fate if she falls in love with the notorious Lord Guy? Though Esther's business acument has made her one of the rivhest women in England, her innocence could make her a victim of the wild ways of the ton, unless the downstairs staff at Clarges Street devise a campaign to reform the rake who is laying siege to her heart
Here we have a hero who just wanted to have a good time after just coming home from the wars (even if he didn't go about it in the best of ways) and a heroine who was around at the wrong time to see it.
The Lovers
Esther was a headstrong heroine who was used to looking after herself and her younger brother and sister and was more than capable of doing so. Until it came to society matters and then she was a fish out of water.
She made no secret of the fact that she disapproved of the hero after seeing 67 Clarges Street at the end of a party that he had held.
She means well and puts herself out to help people, even very nearly committing social suicide to help a young girl.
Guy did not get off to the best start in this book and when he wakes up in bed after the party with three women in his bed and can't remeber exactly what had gone on I was ready to write him off entirely. But he did grow on me through the book - not much though.
There is a sneaky valet with his own agenda who tries to put a spanner in the works and he almost miraculous curing of Guy's PTSD had me uttering a 'Yeah right'. It went down hill a bit near the end when there was a kissing/groping sessions between Esther and Guy which was a bit of a shame.
The Staff
The storyline with the romance involving Rainbird finally comes to a conclusion in this book. Thank goodness.
Unfortunately I did have my first 'Oh Lizzie' moment. She had finally got fed up of being a servant at the bottom of the food chain and
puts an advertisement in the paper looking for a husband, yeah, that didn't turn out too well...
All in All
An ok addition to the series. Not the best, but then again not the worst either.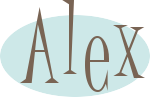 Follow my blog with Bloglovin